The Arts for the Soul Philosophy
"An experience I will never forget"
—Gayle Hookerman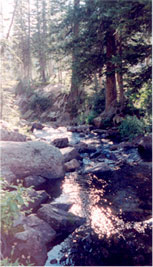 Read or write by a mountain stream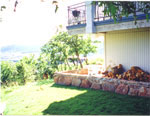 ...or on your patio
Collaborative Workshops
Art enriches all humanity, but especially the artist himself. If you arrive at AFTS already dedicated to your discipline and already skilled in it, you will find yourself challenged by brilliant teachers and fellow artists as well as by an atmosphere conducive to progress. For those with less experience, Arts for the Soul will provide you with opportunities and occasions to connect with your creativity. These will come through the guidance of patient, understanding and confidence-enhancing instructors as well as from companions who will be on the same artistic journey as you.
Energy
We firmly believe that the uniqueness of AFTS is the blending — the collaborative energy — that emerges from a community of artists and art lovers supporting one another on all levels of expertise and experience in all aspects of artistic endeavor. AFTS believes that masters benefit as much from the open-eyed, trying-their-wings pilgrims as pilgrims do associating with writers who've penned novels, musicians who've played symphonies, or painters who've shown in galleries.
Soul
When van Gogh rooms with Pablo Casals, the brush strokes and the cello notes both possess more soul. When either rooms with the cook, a chef emerges. Come, join us as we stir the pot of creativity and have the experience of a lifetime!
— John Sant'Ambrogio, Artistic Director
P.S.
A very important part of Arts for the Soul is the wide variety of optional activities that are available for all to experience after class. Soaking in the town's world famous hot springs, bird watching tours, horse back riding on the beautiful trails surrounding Steamboat, hiking on paths that range from easy to challenging, biking, golf, tennis or a swim in our heated pool can provide the perfect contrast to the stimulating and inspiring sessions that take place each morning.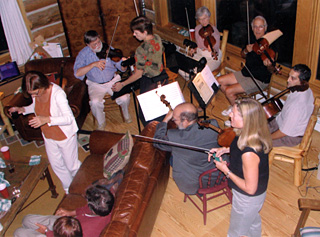 Getting ready for a performance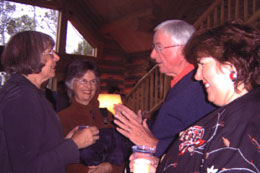 Conversing after class